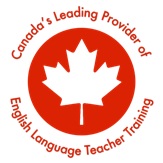 The ACE TESOL Certificate course is specifically designed to provide you with the tools, strategies, skills and knowledge to be successful teaching the English language.  From Canada's leading provider of English language teacher training, the ACE TESOL Certificate has graduated English language teachers from around the world since 2001.
"One of the best decisions of my life! A practical and well-organized course which opened new doors for me as soon as it was over. Well-prepared and professional trainers and up to date course material, suitable for teachers ready to take it to the next level. Highly recommend!"

Sara Seyfi
Where to Register
The next course starts in June and runs for 8 weeks part-time.  For information contact our partner in Iran Neda Ahmadi at [email protected] or telephone: 00989128057580.
Why choose the ACE TESOL Certificate course?
Obtain an affordable globally-recognized Canadian English language teaching credential from Canada's leading provider of English language teacher training.
100 hours of classroom instruction OR 75 hours of online instruction and 25 hours of classroom instruction.
A 20-hour practicum with volunteer students (a 10-hour practicum option is also available).
A strong focus on practical teaching skills based upon the most current teaching theory and methodologies.
Learn through pair work, small group work, teaching demonstrations and discussions.
Learn from experienced, energetic and qualified trainers.
Increase your self-confidence as a teacher.
Improve your communication and presentation skills.
Have an opportunity to practice new teaching techniques in a teaching in a collegial environment.
Increase your marketability as an English language teacher, giving you a more competitive edge in the job market.
Admission Requirements
A level of education allowing for entry into your country's higher education system.
An undergraduate degree (a Bachelor's degree) in any subject matter is highly recommended.
If English is not your first language, you will need to provide proof of English proficiency with one of the following standardized proficiency tests:
TOEFL iBT

Overall: 101

Listening: 23

Reading: 24

Speaking: 27

Writing: 27

IELTS Academic

Overall: 7, with a minimum score of 7 in each skill area
* IMPORTANT NOTE: You can enroll in the ACE TESOL Certificate without demonstrating the above English language proficiency, however, no allowances will be made in the course requirements and standards for students who have not demonstrated the above English language proficiency.  It is each candidate's responsibility to ensure that the required English language proficiency has been established.
The admissions process may also include an interview and a grammar test.
You can test your English grammar by taking the ACE TESOL Certificate Candidate Grammar Test.  At the end of the test, you will be shown which questions you answered incorrectly as well as links to webpages containing corresponding study material for the concepts being tested.  It is your responsibility to study the concepts you are not familiar with prior to the start of the ACE TESOL Certificate course.
Course Content
The following topics are covered in the course:
Learning Theory, Teaching Speaking, Teaching Writing, Teaching Listening and Teaching Reading
Methods, Planning, Techniques, Testing
Grammar, Vocabulary, Pronunciation
Managing Your Career
Assessments
Throughout the course students complete the following tasks for assessment:
An Observation Report based on observing six hours of real ESL classes
A Progress Test
An Achievement Test
An Objectives Writing Task
Evaluated Microteaching
A Lesson Plan Portfolio
Evaluated Solo Teaching
The Practicum
Practicums are conducted in real adult English language classes. There are two practicum options: a 20-hour practicum and a 10-hour practicum. In the 20-hour practicum, students complete 10 hours of observation and 10 hours of supervised teaching. In the 10-hour practicum, students complete 6 hours of observation and 4 hours assisting an English language teacher. 
Continuing Education Units
Language education professionals can earn CEUs for completing the ACE TESOL Certificate. The international standard for CEUs is one CEU for every 10 hours of professional development, therefore participants can earn 12 CEUs for successfully completing the course with the 20-hr practicum and 11 CEUs for successfully completing the course with the 10-hr practicum. Please note that this is a general guideline and CEU standards may vary from one teaching context to the next. It is your responsibility to check the CEU requirements for your specific teaching context.
ACE in Iran Graduates
We're delighted to have certified 29 ESL instructors since we started offering the ACE TESOL Certificate in Iran in 2017. We are proud of all of our graduates and wish them success in their teaching careers.
August 2017 Graduates

Neda Ahmadi
Neda Parvaresh
Elnaz Zahabi
Faezeh Nadimi
Negin Sadeghi Hariri
Naeemeh Hoseini
Shiva Shaghayegh
Sara Seyfee
Sanam Tabaie
January 2018 Graduates

Mona Janani
Mohammad Golmohammadi
Sanaz Chorakchi
February 2018 Graduates
 Azam Imani
Rana Torabkhani
Niloofar Bagher
Narges Zolghadri
Monireh Moradi
August 2018 Graduates

Aida Mahdaviyan Shayegh
Aram Mahdavian Shayegh
Mohammad Reza Tollabi
Akram Inanloo
Mahshid Malekmohammadi
Simin Khosrowshahi
March 2019 Graduates

Amin Jafarnia
Roja Jalali
Farinaz Sadeghi Shaghaghi
Neda Ghanemi
Tayebeh Tohidi Moghadam
Shahrzad Cheraghchimasjedshah
Photo Gallery